OUR PRODUCT RANGE
Functional Food is gaining more and more importance in the food industry. In addition, the number of consumers who value bioactive care products is increasing continually. Accordingly, the demand for high-quality raw material in the food and cosmetics industry is very high.
eurochem Active Nutrition & Science offers manufacturers of food, supplements and cosmetic nutrition a broad product portfolio – ranging from minerals and vitamins, phytonutrients to marine and vegetable oils.
We are happy to provide you with extensive documentation as well as accompanying scientific studies and counsel you on possible uses for our raw materials in the food and cosmetics sector.
Please note: We only supply industrial customers, no end consumers!
Any questions?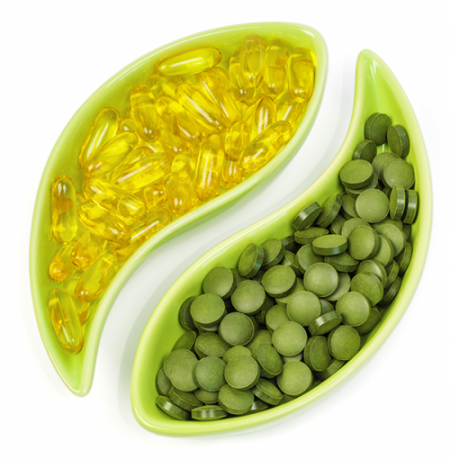 ALL PRODUCTS FROM A TO Z
Acerola extract
ALA (Alpha-linolenic acid, Omega-3-fatty acid)
Algae oil (DHA, various concentrations)
Algalif®
Amino acids
Apple polyphenols
Apigenin
Aronia powder
Ascophyllum nodosum
Ashwagandaextract 35% (Shoden®)
Astaxanthin (ex Haematococcus pluvialis)
Carnitine
Carnosine
Carotinoids
Chamomile extract
Chlorella (powder, granules, tablets)
Chondroitin sulfate Na (Eur.Ph.)
Chromium (III) Picolinate
Cinnamon polyphenols
Citrus aurantium extract
Citrus bioflavonoids
CLA (conjugated linolenic acid)
Cocoa extract
Codliveroil
Coenzym Q 10
Coffee bean extract
Cranberry extract
Curcuma extrakt
Dandelion extract
DHA (Docohexaenoic acid, high concentrations, Algatrium®)
DHA Phosphatidylserine (marine DHAPS™)
DMG (Dimethylglycin)
Dunaliella (Beta-carotene from algae)
Ellagic acid
EPA (Eicosapentaenoic acid, Omega-3-fatty acid)
Evening primrose extract
Fenugreek seed extract
Ferulic acid
Fish oils (Esters and Triglycerides)
Fucus vesiculosus
GABA gamma-aminobutyric acid
GAKIC (Glycine-L-Arginine ketoisocaproate)
Gamma-Oryzanol
Garcinia cambogia
Ginger extract
Ginseng
Ginseng berry extract
Glucane
Gluthatione yeast
Grapefruit extract
Grape seed extract
Grape skin extract
Green tea polyphenols
Green coffee extract
Guarana extract
Hesperidin complex
HMB, Ca monohydrate
Hops extract
Hyaluronic acid
Hydroxytyrosol from organic olives (HIDROX®)
Inositol
Instant vegetable powders (MicroFresh™)
Iron (Cultavit® Fe)
Ketoisocaproate KIC (PureKIC™)
Kidney bean extract
Kiwi seed extract
Lipoic acid
Lychee seed extract
Lutein concentrate und lutein ester (MariLut®)
Lycopene concentrates
For our international customers
Naringin
Neohesperidin DC
Nutroxsun®
Oat powder (micronized and instant soluble AquOat™)
Olive leaf extract
Olivepolyphenols (HIDROX®)
Omega-3-oils
Omega-6-oils
Omega-3-6-9-Oil/-Powder
OPC'S (oligomeric proanthocyanidins from pine bark and grape seeds)
Ornithine HCl
Oxyjun
Pea protein
Perilla seed extract (Ballota nigra)
Phosphatidylcholine (GreenPC™)
Phosphatidylserine/Phosphatidyl acid
Phytosterols
Piperine (black pepper extract)
Pomegranate skin extract
Potato-/Egg protein hydrolysate
Prickly pear powder
Probiotics
Rice ceramides
Rice germ powder (fortified with GABA)
Rice phytosterols
Rice protein
Resveratrol
Rhodiola rosea
Ribose
Rosemary extract
Rosehip polyphenols (Tilirosides)
Red spinach extract
Sakura extract
Sage extract
Saffron extract
Schizochytrium sp. (DHA from algae)
Selenium (Cultavit® SE)
Selenmethionine (SELACT-34®)
Sesame seed extract
Spinach extract
Spirulina (powder, granules, tablets)
SOD superoxide dismutase (TetraSOD® from alga)
Stinging nettle extract
Taurine
TetraSOD® (SOD from algae)
Thyme extract
Tocotrienol (from rice and palm oil)
Torula yeast (fortified with gluthatione)
Trace elements (Cultavit® S1/S2)
Walnut extract
Yuzu seed extract
Zeaxanthin (MariZ®)
Zeropullution®
Zinc monomethionine (ZMA-2000™, L-Optizinc™)